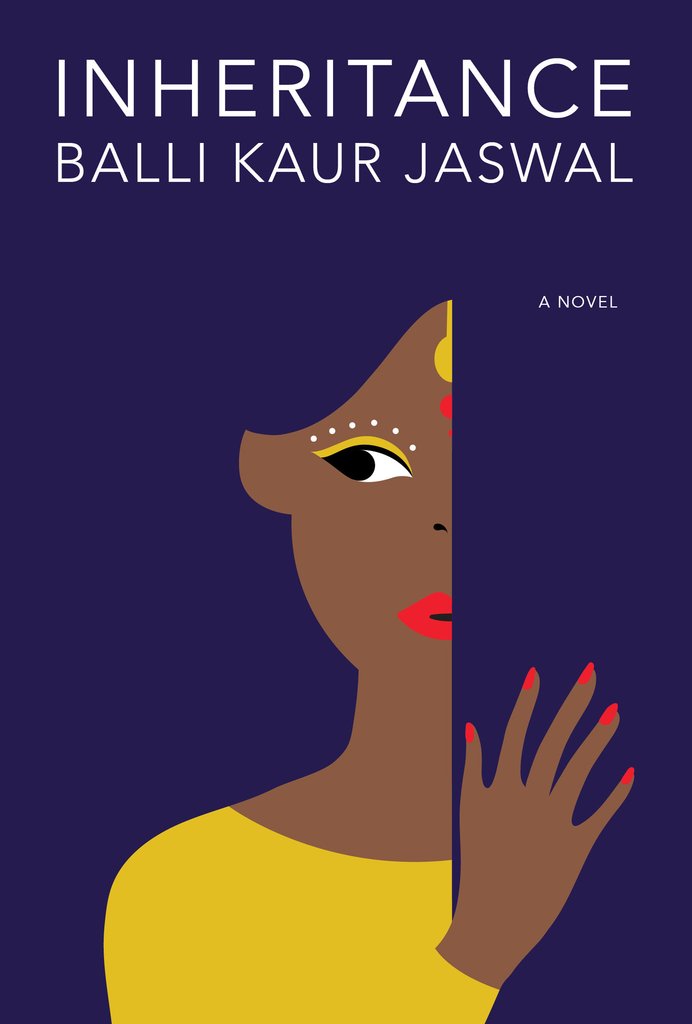 INHERITANCE
Balli Kaur Jaswal
In 1971, a teenage girl briefly disappears from her house in the middle of the night, only to return a different person, causing fissures that threaten to fracture her Punjabi Sikh family.
As Singapore's political and social landscapes evolve, the family must cope with shifting attitudes toward castes, youth culture, sex and gender roles, identity and belonging. Inheritance examines each family member's struggles to either preserve or buck tradition in the face of an ever-changing nation.
£10
General fiction
978-1-91-209800-2
May 2017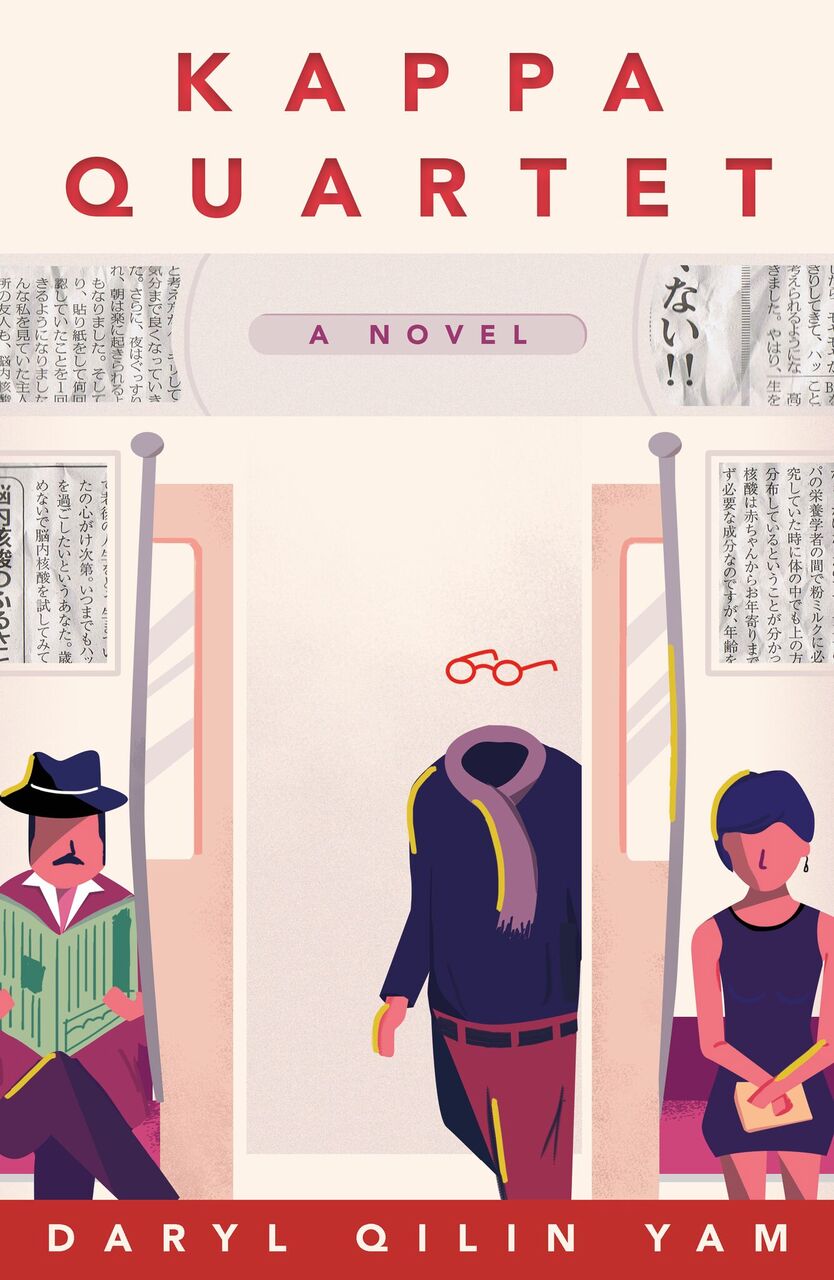 KAPPA QUARTET
Daryl Qilin Yam
Kevin is a young man without a soul, holidaying in Tokyo; Mr Five, the enigmatic kappa, is the man he happens to meet. Little does Kevin know that kappas desire nothing more than the souls of humans. Set between Singapore and Japan, Kappa Quartet is split into eight discrete sections, tracing the rippling effects of this chance encounter across a host of characters, connected and bound to one another in ways both strange and serendipitous. Together they ask one another: what does it mean to be in possession of something nobody has seen before?
£10
Speculative fiction
978-1-91-209872-9
May 2017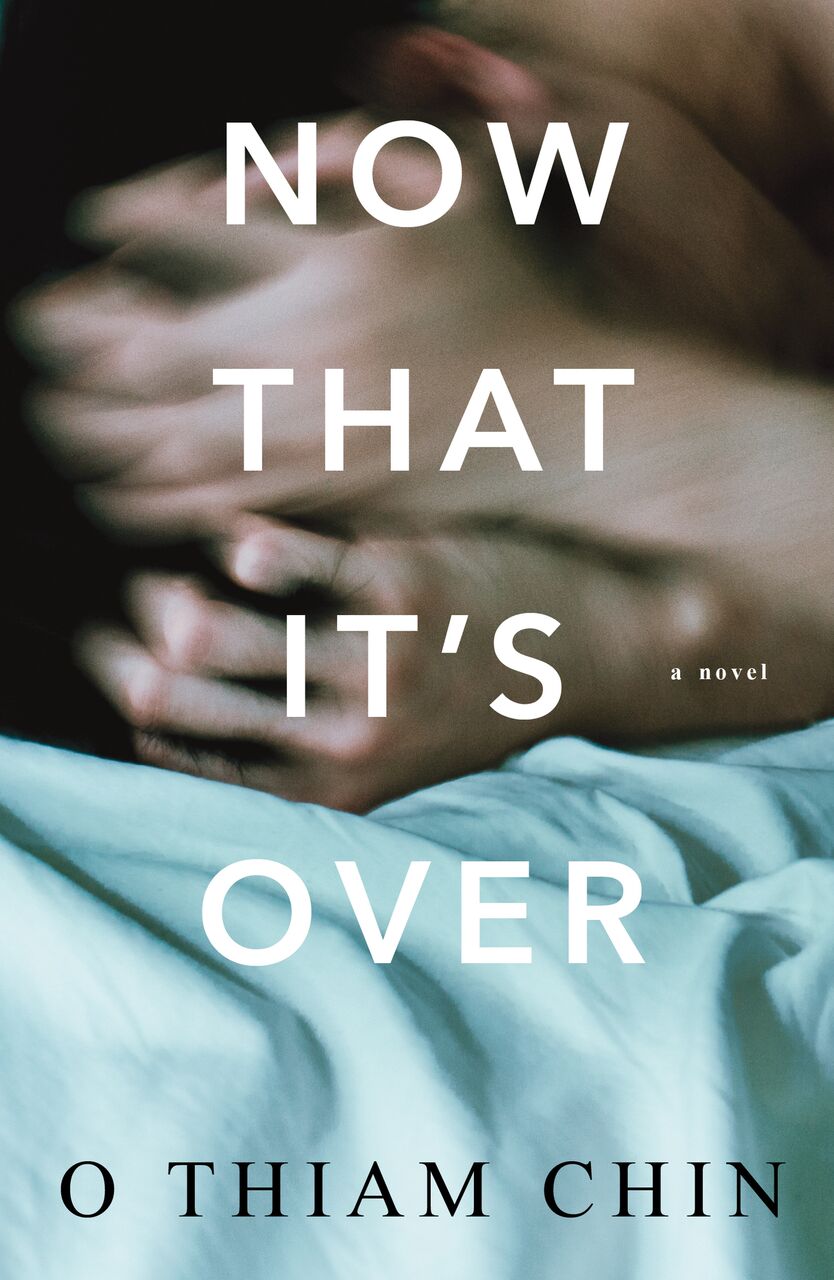 NOW THAT IT'S OVER
O Thiam Chin
Two couples from Singapore are vacationing in Phuket when the devastating 2004 tsunami strikes. Alternating between the aftermath of the catastrophe and past events that led these characters to that fateful moment, Now That It's Over chronicles the physical and emotional wreckage wrought by natural and man-made disasters.
£10
General fiction
978-1-91-209869-9
July 2017
THE LAST LESSON OF MRS DE SOUZA
Cyril Wong
On her birthday, Rose de Souza returns to school to give a final lesson to her classroom of secondary school boys before retiring from her long teaching career.
What ensues is an unexpected confession in which she recounts the tragic and traumatic story of Amir, a student from her past who overturned the way she saw herself as a teacher, and changed her life forever.
£10
General fiction
978-1-912-09870-5
July 2017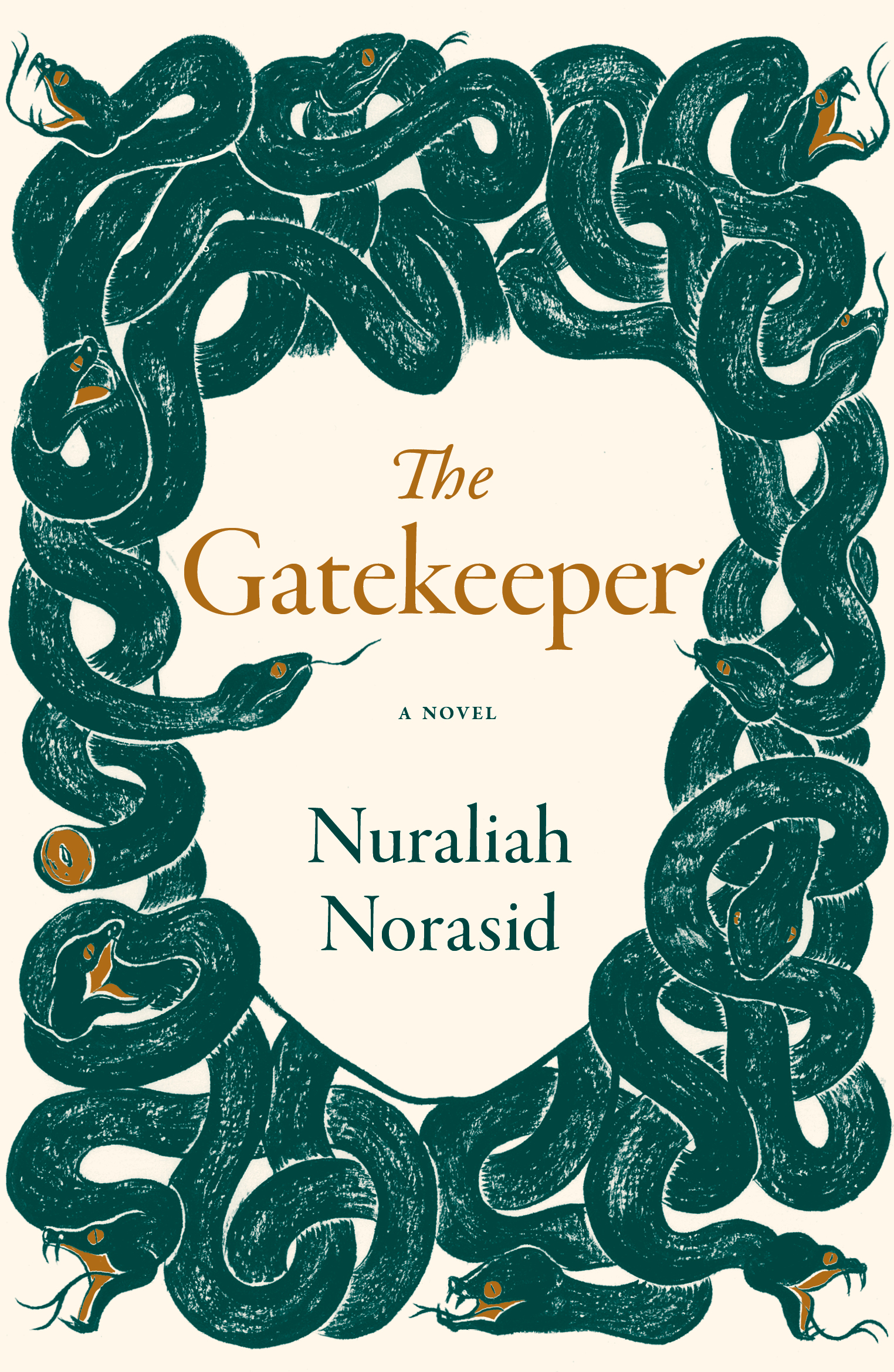 THE GATEKEEPER
Nuraliah Norasid
Winner of the 2016 Epigram Books Fiction Prize, The Gatekeeper tells the story of a 10-year-old Gorgon girl named Ria, who petrifies an entire village of innocents with her gaze. Together with her sister, she flees to the underground city of Nelroote, where society's marginalised members live. Years later, the subterranean habitat is threatened when Ria, now the gatekeeper of the realm, befriends a man from the outside.
£10
Speculative fiction
978-1-91-209868-2
September 2017
SUGARBREAD
Balli Kaur Jaswal
Pin must not become like her mother, but nobody will tell her why. She seeks clues in Ma's cooking when she's not fighting other battles - being a bursary girl at an elite school and facing racial taunts from the bus uncle. Then her meddlesome grandmother moves in, installing a portrait of a watchful Sikh guru and a new set of house rules. Old secrets begin to surface, but can Pin handle learning the truth?
£10
General fiction
978-1-91-209866-8
September 2017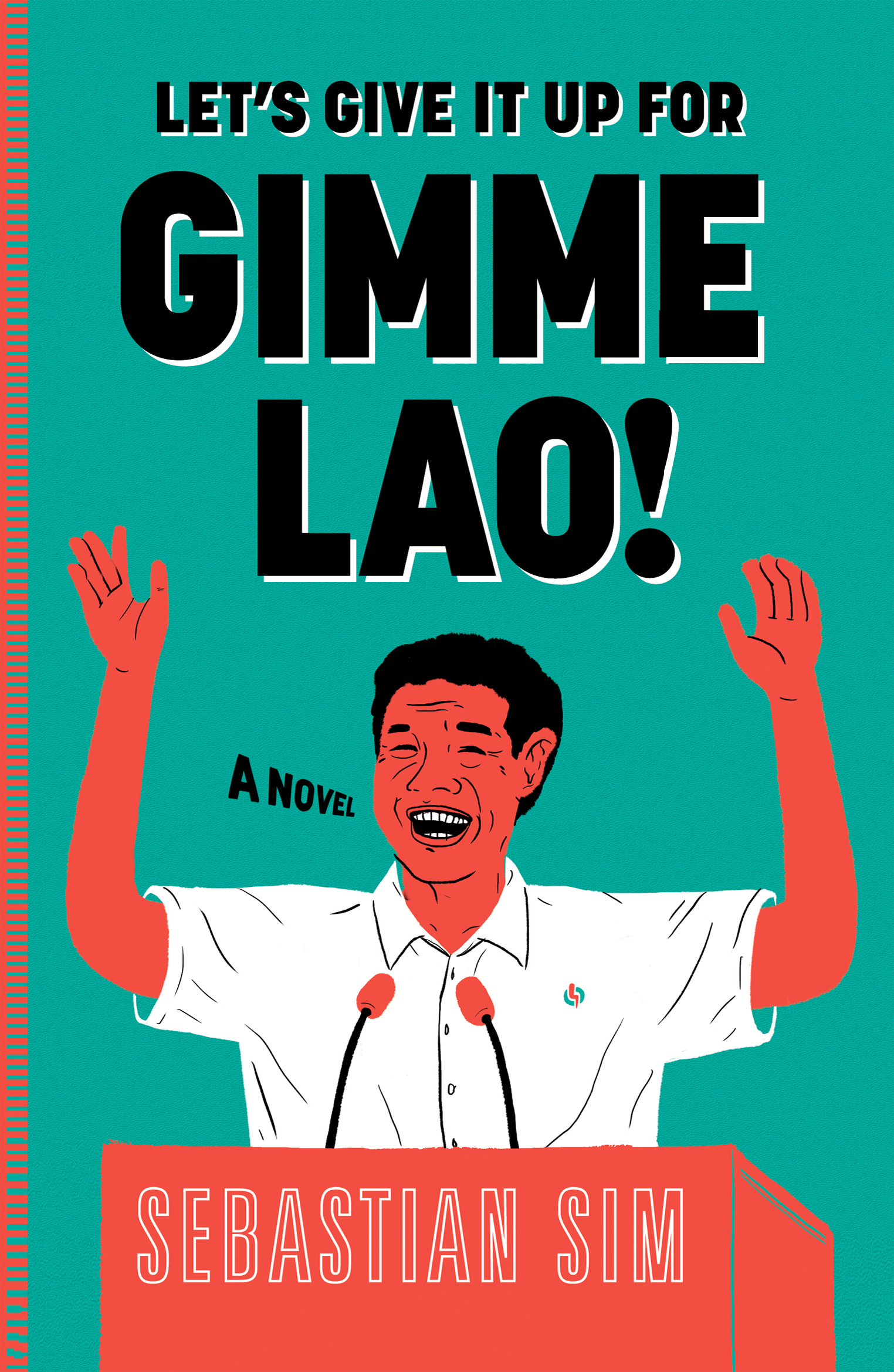 LET'S GIVE IT UP FOR GIMME LAO!
Sebastian Sim
Born on the night of the Singapore's independence, Gimme Lao is cheated of the honour of being Singapore's firstborn son by a vindictive nurse. It's the first of three things he never knows about himself: the other two being the circumstances surrounding his parents' marriage; and how he has a profound impact on other people. Using 50 years of social, economic and political issues as its backdrop, this humorous novel sees how Gimme exposes – sometimes inadvertently – the country's dirty linen and tender humanity.
£10
Comedy, satire
978-1-91-209867-5
November 2017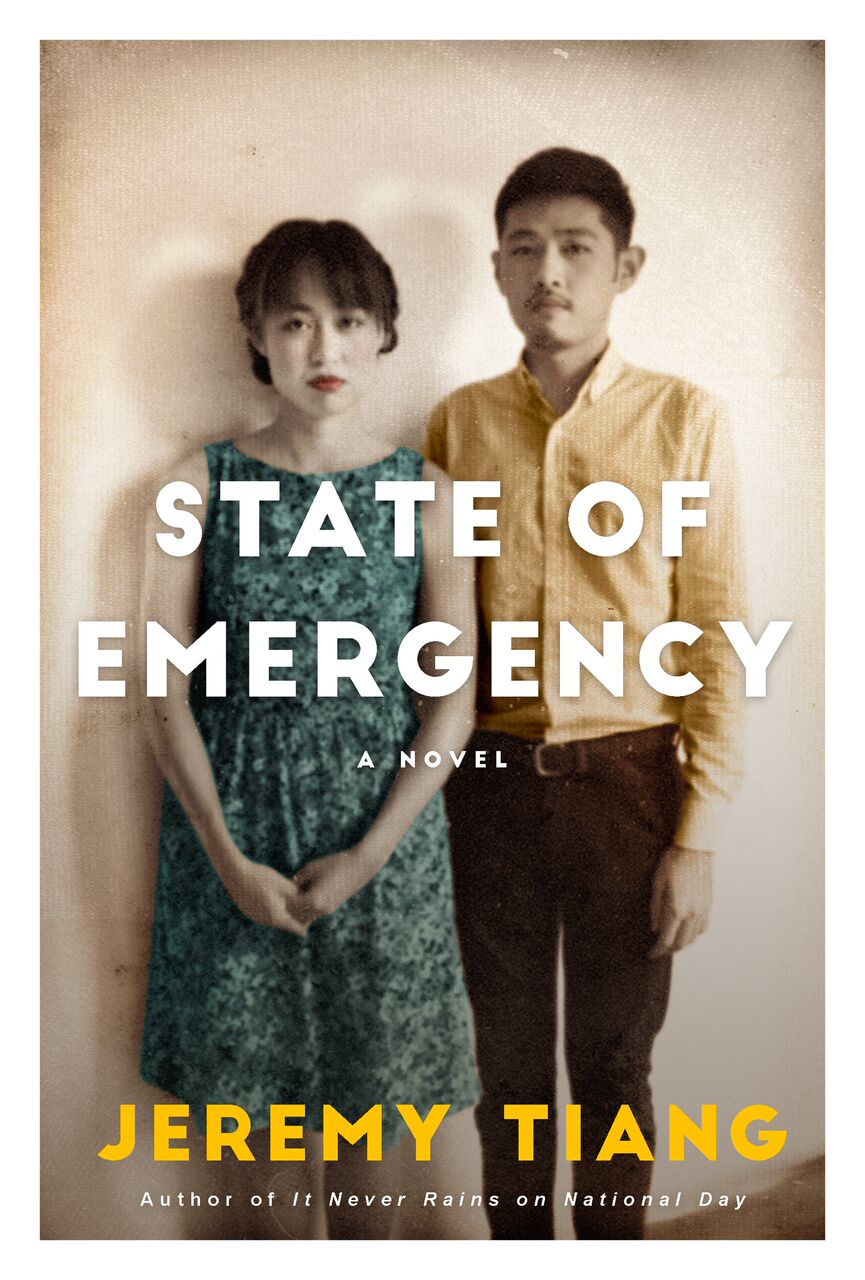 STATE OF EMERGENCY
Jeremy Tiang
Winner of the 2018 Singapore Literature Prize, Jeremy Tiang's State of Emergency is an epic novel that spans events from the guerrilla war years of the Malayan Emergency in the late 1940s to the present day. At the centre of it all are the members of a Singaporean family who, when faced with incidents such as the 1965 MacDonald House bombing and the 1987 Marxist Conspiracy, find themselves having to navigate the choppy political currents of the region – even if it threatens to tear them apart, bit by bit.
£10
Historical fiction
978-1-91-209865-1
November 2017
THE WIDOWER
Mohamed Latiff Mohamed
translated by Alfian Sa'at
Former political detainee and professor Pak Karman loses his wife in a car accident. The intensity of his mourning causes him to become untethered from his sanity. As reality, memory and fantasy become more and more blurred, he must come to terms with his past actions before his grief overwhelms him completely. Mohamed Latiff Mohamed's novel, hailed as a landmark in modernist Malay fiction, is an unsettling tale of psychic disintegration and obsessive love.
£10
General fiction
978-1-91-209863-7
January 2018
THE TOWER
Isa Kamari
translated by Alfian Sa'at
A successful architect visits the new skyscraper he designed. As he climbs the tower with Ilham, his clerk of works, he starts to reflect on his own life and his spiritual journey in a world that has grown increasingly materialistic.
As the architect struggles to reach the top of the building, memories of a dark past – which are woven into the narrative as a series of fables and elliptical digressions –begin to plague him, mirroring his own increasingly fractured state of mind.
£10
General fiction
978-1-91-209862-0
January 2018
ONCE WE WERE THERE
Bernice Chauly
Journalist Delonix Regia chances upon the cultured and irresistible Omar amidst the upheaval of the Reformasi movement in Kuala Lumpur. As the city roils around them, they find solace in love, marriage, and then parenthood. But when their two-year-old daughter Alba is kidnapped, Del must confront the terrible secret of a city where babies are sold and girls trafficked. Heartbreaking and suspenseful, Once We Were There is a debut novel of profound insight, which JM Coetzee called "direct, honest and powerful".
£10
General fiction
978-1-91-209861-3
March 2018
FOX FIRE GIRL
O Thiam Chin
Derrick can't believe his luck when he rekindles a romance with ex-girlfriend Yifan. But she remains aloof and distant, eventually confiding to him that in her hometown of Ipoh, she discovered that she is actually a fox spirit with mystical powers. Unbeknownst to Derrick, Tien Chen, a man with an unhealthy obsession with fire, has also been dating her. When Tien Chen eventually confronts Yifan about her infidelity, she tells him a story about her childhood that explains her actions, and then disappears. Who is Yifan really?
£10
General fiction
978-1-91-209864-4
May 2018
LIEUTENANT KUROSAWA'S ERRAND BOY
Warran Kalasegaran
During the Japanese Occupation of Singapore, an eight-year old boy, separated from his father, is forced by his new military police boss, Lieutenant Kurosawa Takeshi of the Kempeitai, to mimic his cruelties to his hapless captives.
When the unbelievable happens — Emperor Hirohito's 1945 radio broadcast of Japan's surrender — how does the Lieutenant, the former striding victor now vanquished, rebuild his shattered life and seek forgiveness from the boy he brutalised?
£10
Historical fiction
978-1-91-209858-3
July 2018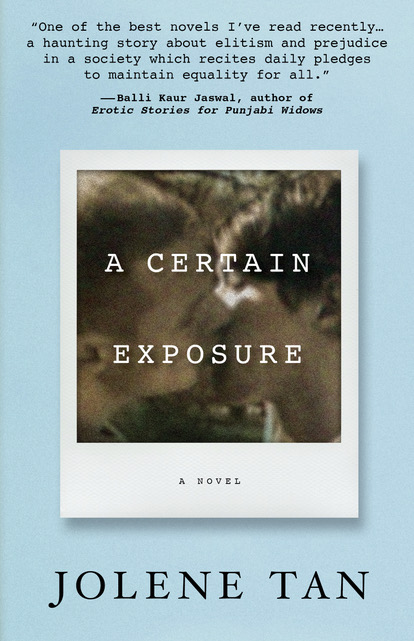 A CERTAIN EXPOSURE
Jolene Tan
Satirical and sympathetic, political and personal, A Certain Exposure traces the adolescences of twin brothers, Andrew and Brian, culminating in the explosive events leading to Andrew's tragic death. This is a classic coming-of-age tale doubled across two vividly individual brothers, who struggle to navigate a complex tangle of relationships and coercive forces, cinematically interwoven with the yearnings and fears of an ensemble of mothers, fathers, cousins, friends and lovers both false and true.
£10
General fiction
978-1-91-209859-0
September 2018
ALTERED STRAITS
Kevin Martens Wong
In an alternate 1947 filled with mystical creatures, Singapuran boy-soldier Naufal Jazair is bonded to the merlion Bahana and enlisted in a war against an aggressive neighbour. Meanwhile, in a dystopian Singapore in 2047, SAF officer Titus Ang is tasked with entering Naufal's universe and retrieving a merlion to save the future of Singapore from the Concordance, a hive intelligence that is close to consuming what remains of humanity.
£10
Speculative fiction
978-1-91-209860-6
November 2018
CONFRONTATION
Mohamed Latiff Mohamed
Translated by Shaffiq Selmat
The turmoil and uncertainty in post-war Singapore is seen through the eyes of a young village boy, Adi. Even though the villagers have few material goods, they are contented. However, gang rights, racial tensions and political upheavals have affected everyone – even those in Adi's village – as the country finds itself coming to grips with the new world order.
£10
General fiction
978-191-20-9857-6
January 2019
THE ART OF CHARLIE CHAN HOCK CHYE
Sonny Liew
Award-winning graphic novelist Sonny Liew blurs the lines between reality and ction with this three-time Eisner Award-winning graphic novel that traces Chan's journey amidst the tumultuous times of pre-independent Singapore through to the hyper-modern metropolis the island city-state is today.
Bringing together a dazzling array of genres, styles and forms, the multi-award-winning graphic novel is by turns exhilarating, funny and moving, reclaiming and reinventing a lost past and pushing the boundaries of the comic book medium in a brilliant retelling of the Singapore Story.
£19.99
Graphic novel
978-191-20-9874-3
March 2019
NIMITA'S PLACE
Akshita Nanda
Two women, one in India, the other in Singapore, face the same quandaries despite living 70 years apart.
India, 1944: Nimita Khosla yearns to attend university to become an engineer. However, her parents want a different life for her. As she accepts her fate and marries, religious upheaval is splitting the country and forcing her family to find a new home.
Singapore, 2014: Her granddaughter, molecular biologist Nimita Sachdev, flees the prospect of an arranged marriage in India, but finds uncertainty in her new home of Singapore, where she faces rising anger against immigrants.
£10
General fiction
978-191-20-9856-9
March 2019
LOVE, LIES AND INDOMEE
Nuril Basri
Translated by Zedeck Siew
Determined Jakarta girl Ratu needs a boyfriend – now. She can't stand her mother's nagging, and she'd rather die than be forced into an arranged marriage. When she meets a stranger online, Ratu thinks she's found Mr Right ... until she nds out he's a freeloading bum. Desperate to get her parents off her back, Ratu hires the handsome Hans as a fake boyfriend. But falling in love wasn't part of the plan ...
£10
Romantic comedy
978-191-20-9854-5
May 2019
THE MINORITIES
Suffian Hakim
In this hilarious satirical novel, a Malay- Chinese-Muslim-Jewish Singaporean shares a flat with Cantona, a promising Bangladeshi artist on the run from a construction company; Tights, an illegal immigrant from China obsessed with Forrest Gump; and Shanti, an Indian lab technician hiding from her husband.
When a forlorn ghost, known as a pontianak, begins haunting them, the four friends find themselves embroiled in a showdown that may just upend the world.
£10
Comedy, satire
978-191-20-9853-8
May 2019
REGRETTABLE THINGS THAT HAPPENED YESTERDAY
Jennani Durai
Actions and consequences take on deeper meaning in these 10 colourful stories, where a teenager discovers his grandfather's secret past only after his death; a young immigrant to 1940s Singapore is convinced the end is nigh; a man is tasked with bringing the corpse of his estranged brother home from Phuket; and a news reporter is torn between doing what her editor wants and respecting her friend's privacy after a murder occurs.
How can we know if we're doing the right thing until it's done? And is there a "right" or "wrong" answer when it comes to life?
£10
General fiction, short stories
978-191-20-9852-1
July 2019
THE LAST IMMIGRANT
Lau Siew Mei
Ismael, a Singaporean Muslim, immigrates to Australia and settles in a bucolic Brisbane cul-de-sac. Ironically, his job is to decide whether asylum seekers get to stay in the country, a dilemma that reminds him of his own immigrant status. And while his neighbours are outwardly civil, they pretty much keep to themselves.
Then his life begins to take on the hue of a nightmare when a neighbour commits suicide; his wife dies of cancer; his daughter leaves him; his Siamese cat disappears; and he receives an anonymous note: "We were here first. We will decide who comes into this suburb ... and who remains!"
Just what can Ismael do?
£10
General fiction
978-191-20-9873-6
September 2019
THIS COULD BE HOME
Pico Iyer
As Singapore marks the 200th anniversary of the arrival of the British and an iconic hotel unveils a dazzling new design, best-selling author Pico Iyer explores how both can offer a fresh model for our world of crossing cultures. Drawing upon numerous stays in Raffles Hotel over 35 years and the fast-ascending city around it, this lifelong "global soul" finds new ways of considering not just yesterday, but tomorrow.
What might Somerset Maugham write if he were watching East and West mingling around the Palm Court? Why do writers gravitate towards the foreign counter-homes that are hotels? And how have Singapore and its iconic, intimate white-stucco monument evolved to meet the needs of a shifting world? Offering a seasoned observer's meditations on cultures everywhere, Iyer – whom Outside magazine calls "arguably the world's greatest living travel writer" – draws the curtains on a personal, thoughtful and surprising look at places we too often take for granted.
£7.99
Travel, non-fiction
978-191-20-9855-2
IF IT WERE UP TO MRS DADA
Carissa Foo
An ordinary Singaporean woman with an extraordinary past is living in a nursing home. The problem? She has dementia and doesn't even know it.
Today is Singapore's National Day. It is also Cheryl Dada's birthday. As Cheryl pokes her nose into everybody's business as they prepare for her birthday party, her becomes aware of a strange man who visits her.
How does her life intertwine with this mysterious person?
An ambitious lyrical novel, in part a
homage to Virginia Woolf's Mrs Dalloway, If It Were Up To Mrs Dada addresses that fact of life we all have – but sometimes fear – to face: ageing.
£10
General fiction
978-191-20-9851-4
November 2019
ORDER THE BOOK HERE